Damaged hard Drive?
STOP!




Don't make it worse!


Trust your hard drive to Data Recovery professionals!
Hard Drive Recovery
Nowadays hard drive can contain up to 4 Terabytes of data. Only a few years ago this amount of storage space would have only been available to the budgets of large corporations utilising massive raid systems, now the drives are at most a few hundred pounds and easily within the reach of small business budgets and home users alike. However, with large data storage sizes it also means that more data is lost when the hard drive fails.
Memory Card Recovery
Memory cards come in all shapes and sizes. We are able to recover data from Memory cards, even when they are no longer recognised by the computer or equipment they were used in. When a memory device is not readable by normal means we are able to remove the physical memory chips and recover the data directly from there.
RAID Recovery
RAID is becoming more common as a preferred method of storage. As hard disk drives have become cheaper and raid controllers are now built-in on many computer systems we are getting more requests to quote for RAID data recovery. Over the years as demand has increased our capacity to recover from RAID systems has increased accordingly.
Contact us
Apple Mac Data Recovery Service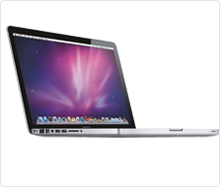 Your hard drive is placed in our lab for a free evaluation. During this evaluation, a copy of your media is made. As part of our service commitment to you, a workable copy of your media is necessary in order to ensure the integrity of your original data is maintained at all times.
As soon as the evaluation is complete, we will contact you with the lab results. If data recovery is possible, a quotation will immediately be faxed or e-emailed to you for approval. Once your data is recovered it is taken through a strict quality control process to ensure the data is in a useable format.
Read more
Here are some of the most
common data recovery
services we provide: